Here is a selection of some of the Automation and Software projects we have been involved with over the last 25 years.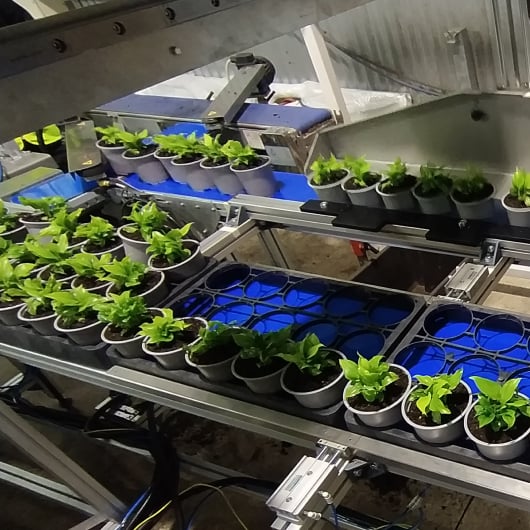 Automated Potted Plant Loader
Automated machine for loading potted plants into trays of various sizes and configurations.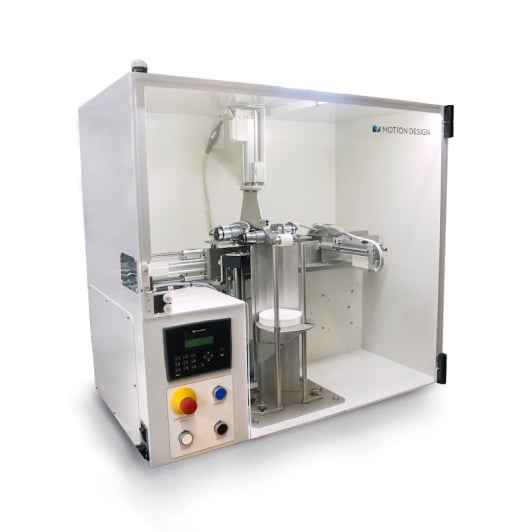 Custom FIlter Paper Folder
Custom machine to automatically fold a range of different diameter filter papers for use in their laboratory to free up valuable resources, reduce contamination, and ensure consistent filtration between samples. (United Kingdom)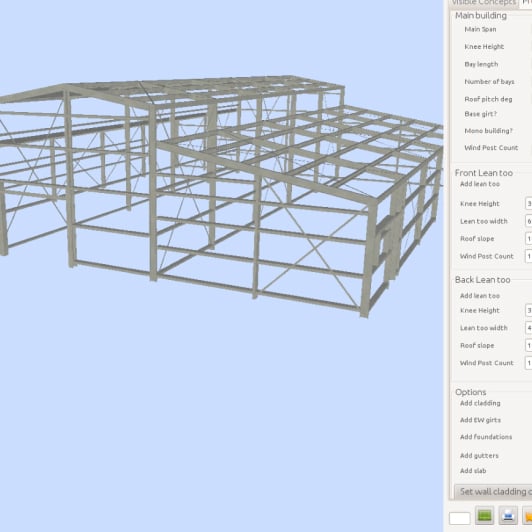 Online Shed Builder Software
Original developers of Constructor shed design and estimation software. Franchisees can design large or small commercial/domestic sheds in 3D with external engineering rules and generate an accurate BOM and price LIVE direct to customers.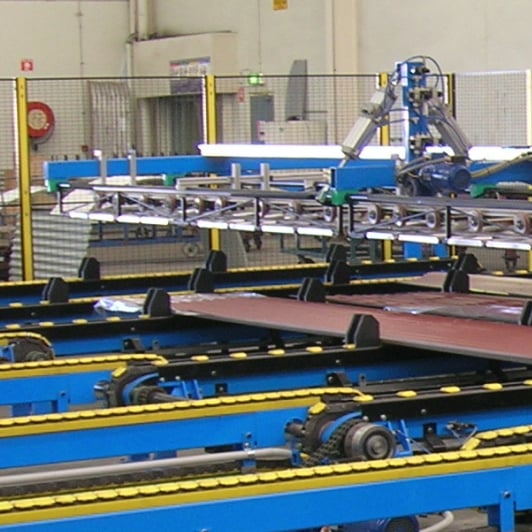 Angle Cut Roofing Software
Control system and associated optimisation software used to create pre-cut (angle cut) roofing sheets to simplify the work of roofers. (Australia)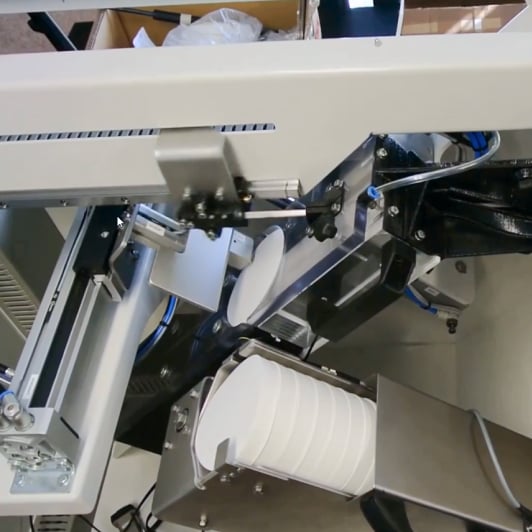 Custom Filter Paper Folder Machine
A machine to automatically fold, into a cone, 110mm diameter filter papers for use in a NZ soil laboratory to free up valuable resources, reduce contamination, and ensure consistent filtration between samples.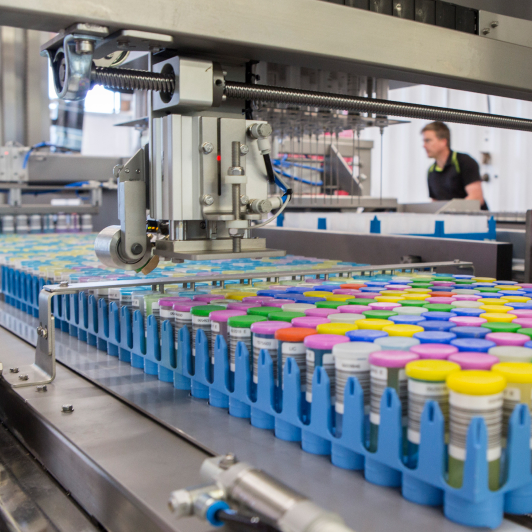 Custom Mapper Weigher and Sub-Sampling Robot (SSR)
Custom automation to prepare milk samples and subsample them into smaller containers for testing. Includes weighing, mixing, measuring and identification processes and quality control.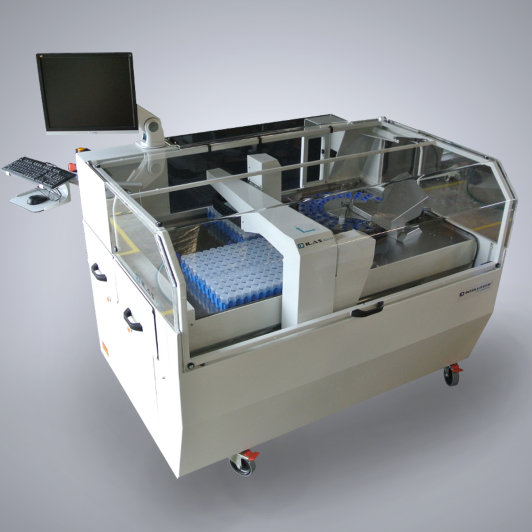 A Motion Design milk sample preparation product that warms, mixes, decaps, identifies and presents to an analyser to gather milk component data.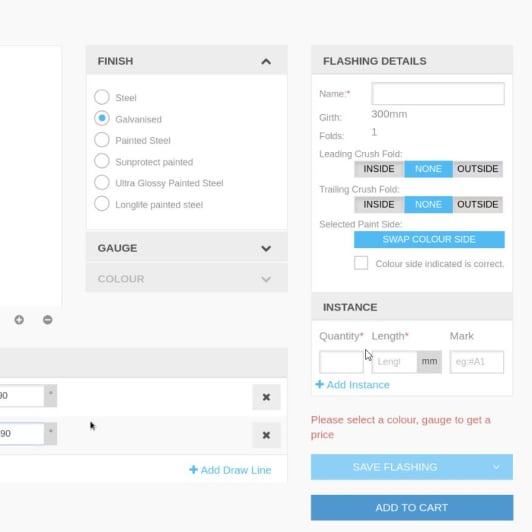 A cloud portal for a customer to design their own flashings and order them online. The sales order and the designs are automatically delivered to the production system for manufacture.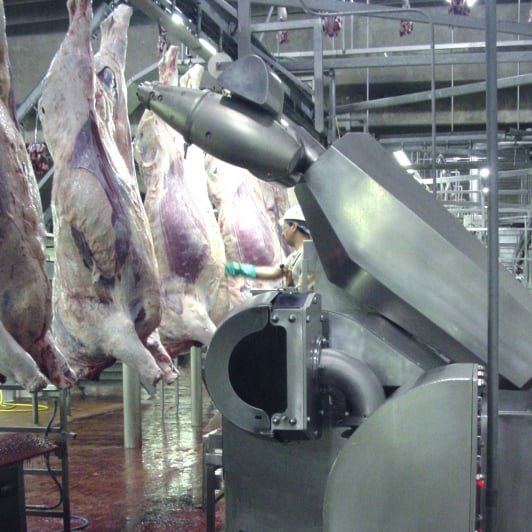 Research project involving a bespoke washdown robot for physically demanding beef brisket cutting and belly ripping processes. (USA)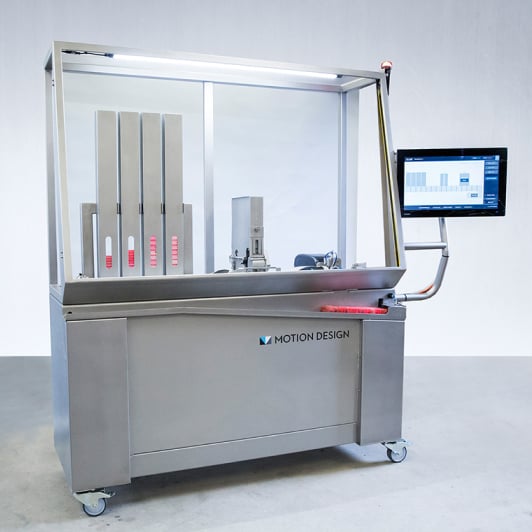 Custom machine built for LIC's Artificial Breeding division that counts out fresh semen straws into boxes for each order while inserting a coupons.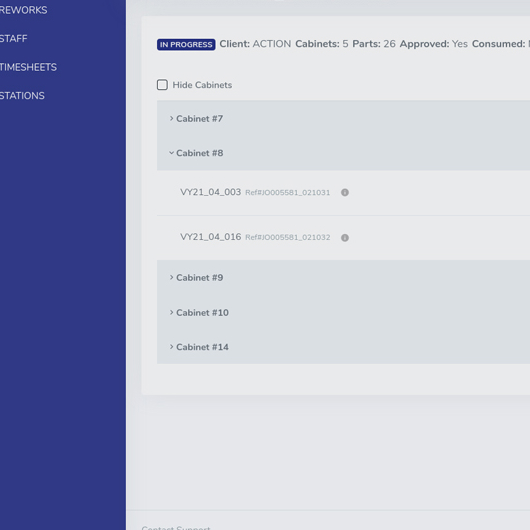 'Factory Assist' Production Software
Factory software to give visibility and help track the progress and location of parts. Also integrates with an ERP system as well as design software.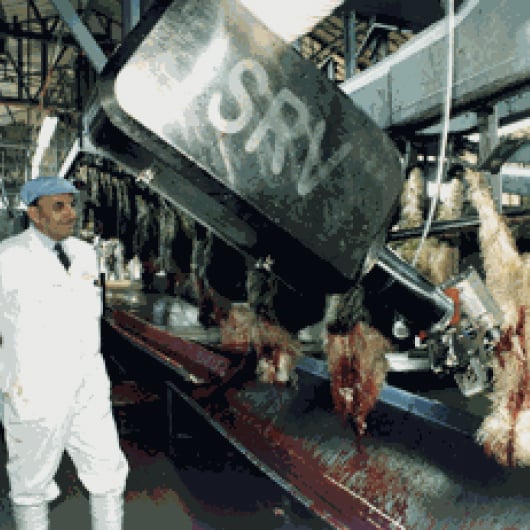 Washdown robot designed to perform the tricky task of automated sheep Y-cutting, a world's first in the late 1990s.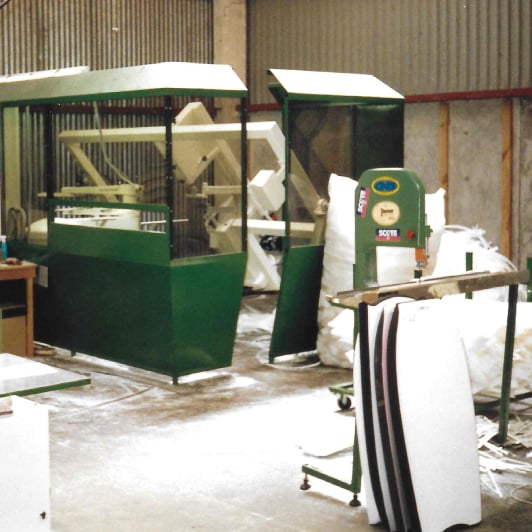 Bodyboard Profile Cutting Machine
Bespoke robotic equipment to profile cut foam laminates into high-end body-boards. (Indonesia)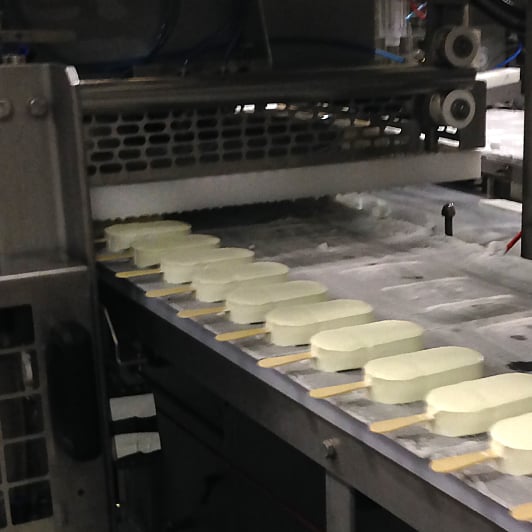 Servo-based control system for high-speed cutting of extruded ice cream into ice-blocks with stick insertion.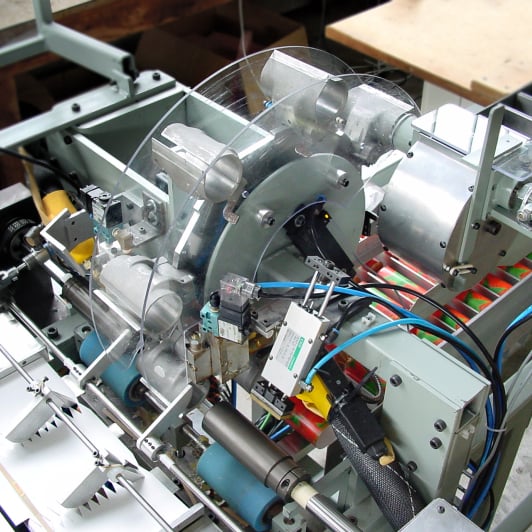 Christmas Cracker Control System & Software
Software and control system for a machine that produced high-end Christmas crackers. (New Zealand , Ireland)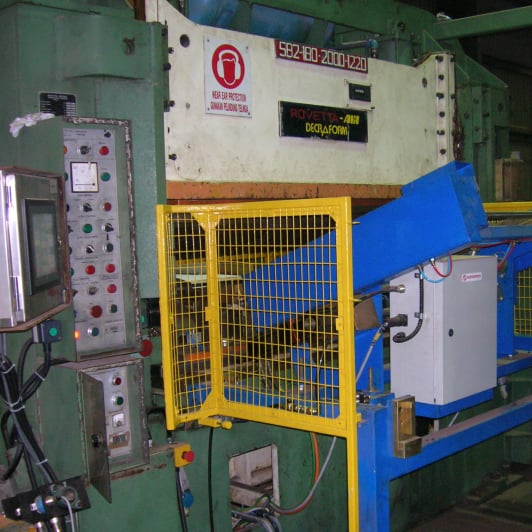 Press Feeding Control Machine
Servo control systems for press feeding and roofing tile coating systems (USA, Malaysia, New Zealand).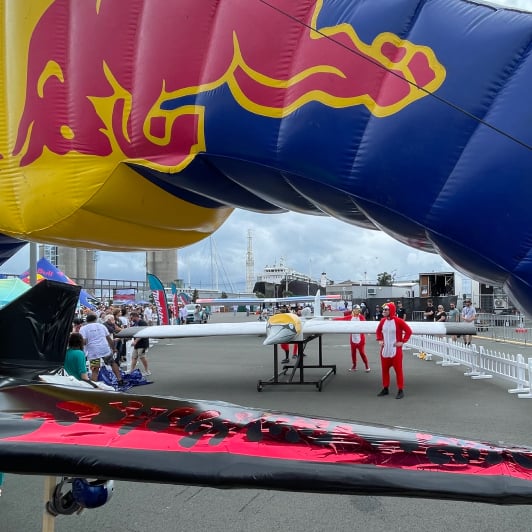 Red Bull Flugtag Flying machine
Fun side project where some of the team created a flying machine based on a gannet, a famous local bird.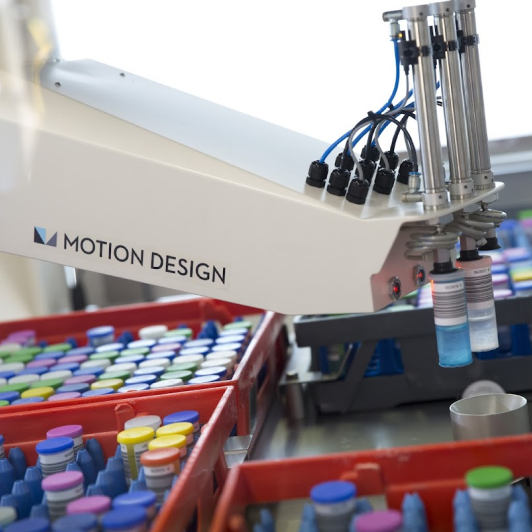 Bespoke SCARA robot system for matching up cow milk samples for mixing, pipetting and combining into a single proportional sample.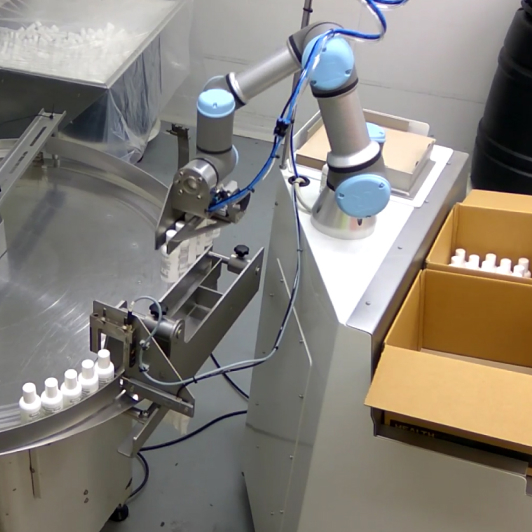 Custom designed system using a collaborative robot to pick-n-place various sized containers into boxes including cardboard inter-layers.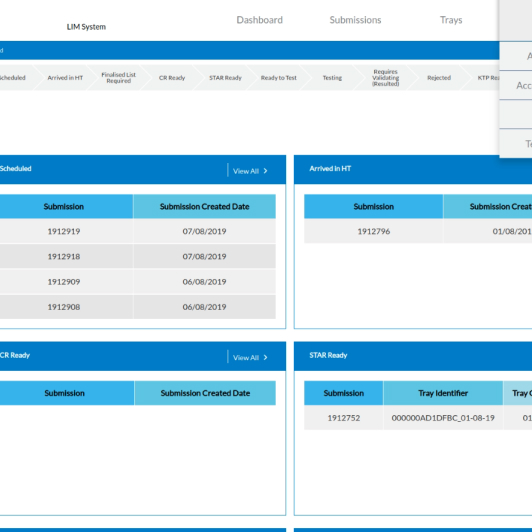 Animal Health LIMS Software
A custom built LIM system for LIC's Animal Health division, with more features and the ability to handle higher volumes of samples than Labware was able to cope with.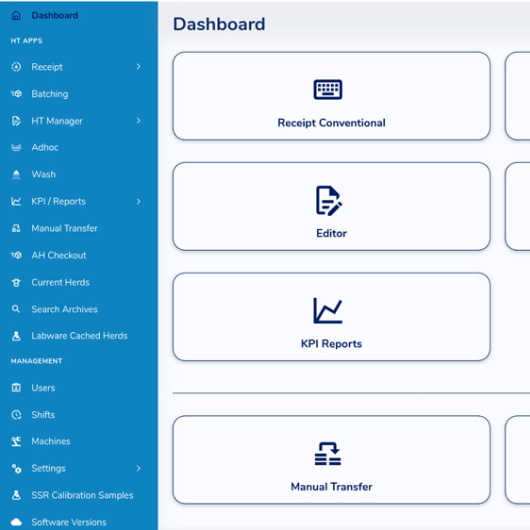 Herd Testing LIMS Software
A custom-built LIM server that holds and maintains all samples being processed through the laboratory. Modern web apps are provided for editing and reporting on herd data, machines and user performance.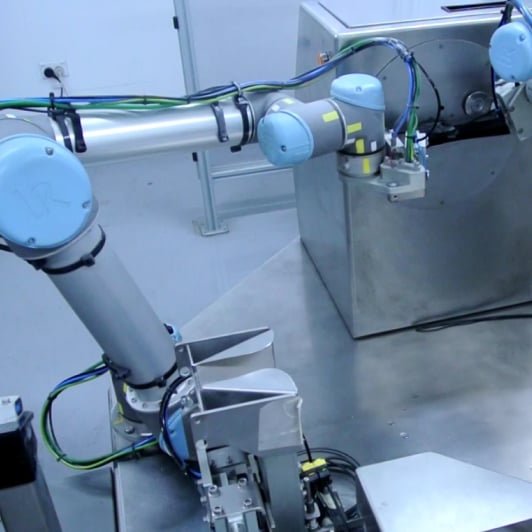 Robotic automation cell for hanking of wire looms, including a bespoke automated rubber banding machine.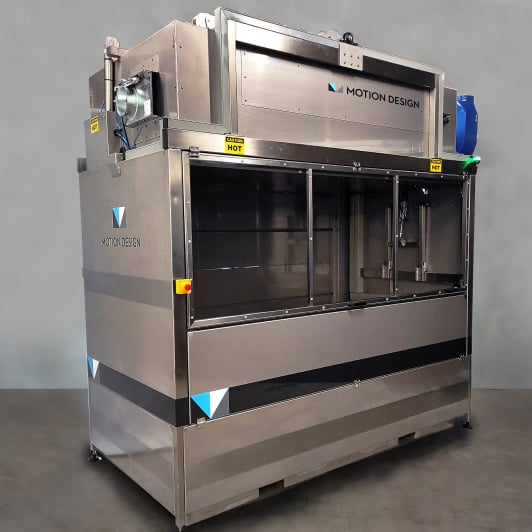 Transformer Varnishing Machine
A machine to automatically handle the multiple stages of dipping transformer coils into a varnish bath and baking them in an oven.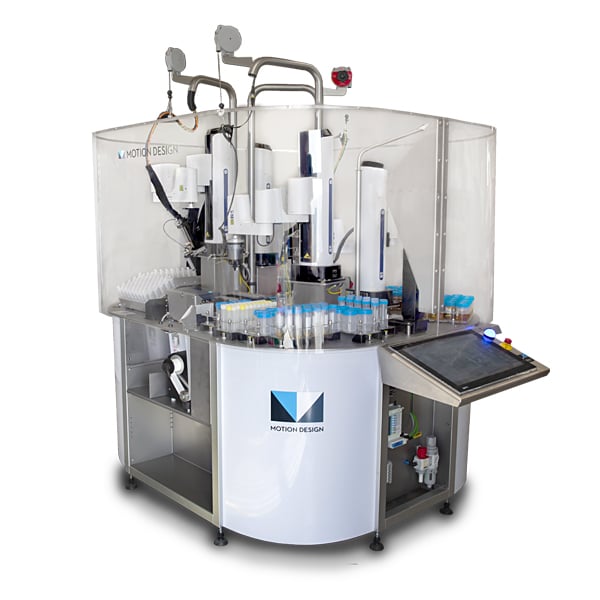 Robotic mixing and subsampling machine for honey analysis.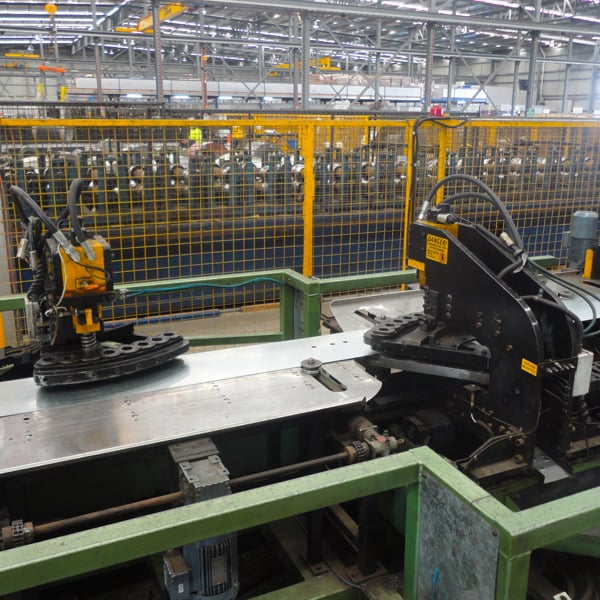 Advanced Purlin Mill controller
Complex control system for an advanced purlin mill. It manages servo controlled punch heads and automated raft settings. (Australia)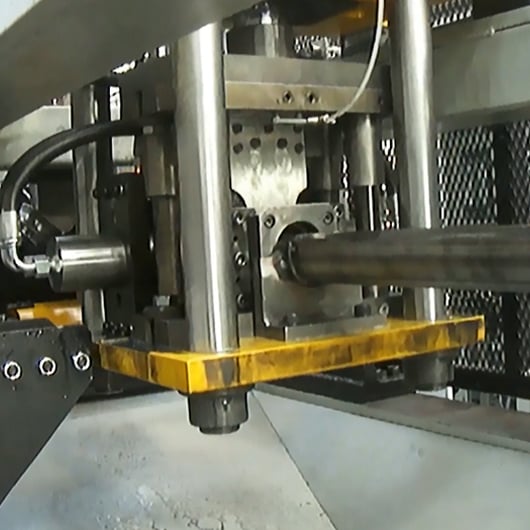 Control System for high-speed machine making friction bolts for the mining industry (Australia, Indonesia).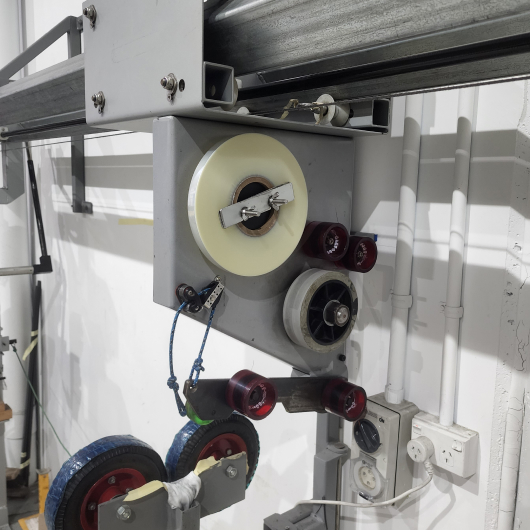 Plastic Wrapping Control System
Control system for plastic wrapping for accurate tension and pitch control for carbon fibre sailing products. (Spain, New Zealand)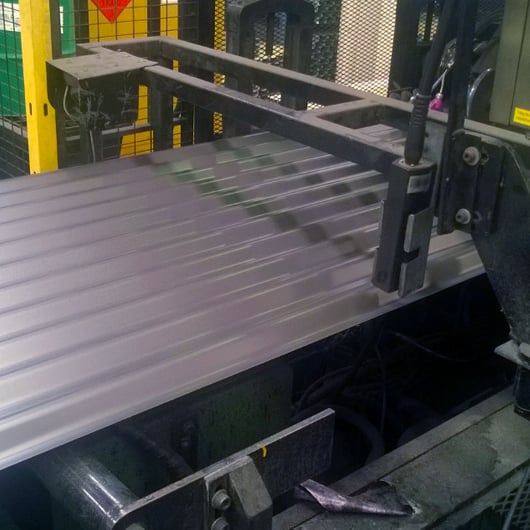 Rollformer Control System
Intelligent control system for running roll-forming equipment while managing workflows, material usage, operator logins, and managing and recording of waste. (Australia, United Kingdom, Ireland, Ghana, New Zealand)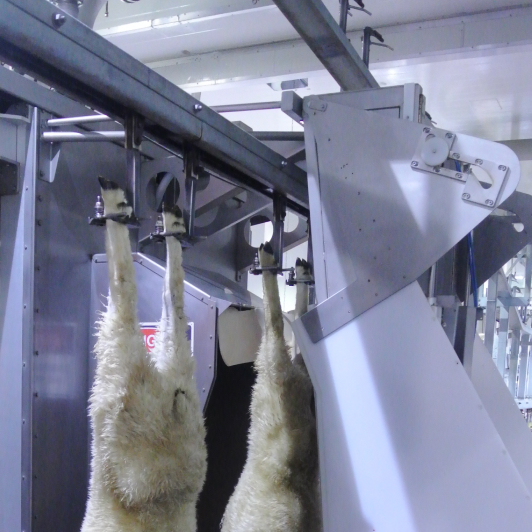 Research project to develop a robotic system to wash sheep on a slaughter line.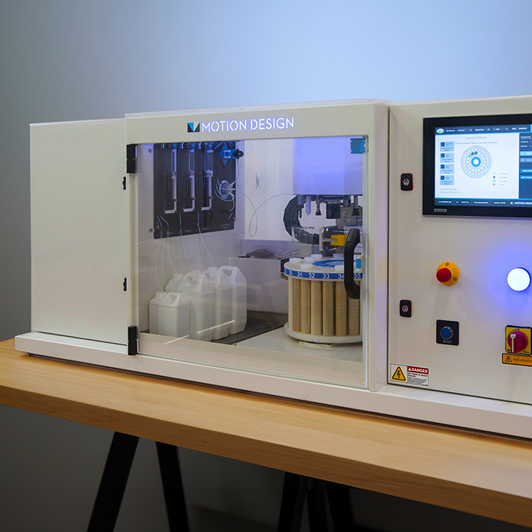 Machine to automatically dispense multiple liquids at pre-defined micro amounts into MARS Microwave digestion system turntables and vessels.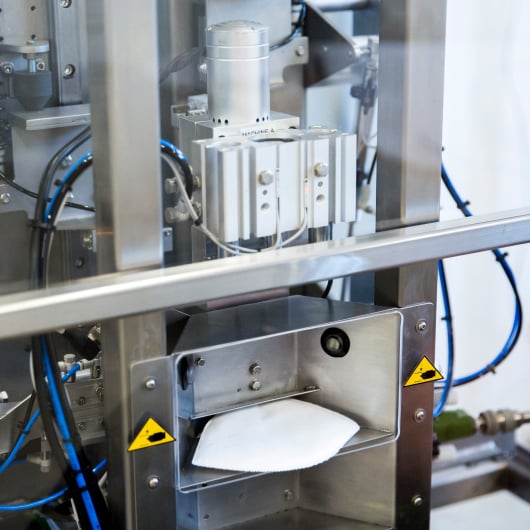 Automated Face Mask Strap Machine
Development of a machine which feeds, cuts, presents and ultrasonically welds elastic straps to face masks.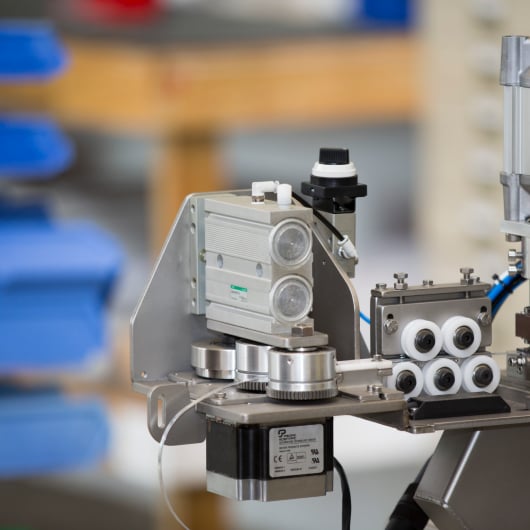 Machine to feed, punch and place wire strips onto a running mask manufacturing line for moulding of the users nose to aid with sealing.